Elixir strings were made to increase the life span of guitar strings, and prevent rust. All types of acoustic, bass, and electric guitar strings suffer from rust and buildup of dirt and grime. This buildup dampens tone and reduces overall sound quality- and this is what a new set of Elixir strings intend to fix through a revolutionary process.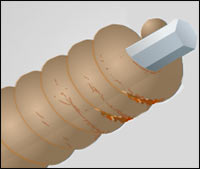 Figure 1 – Dirty or corroded strings give poor tone and sound quality- and music will sound increasingly dull until they are replaced.
Elixir strings are actually developed by a technology company that does an array of different subjects of work. This company, named Gore, created a new wa to coat guitar strings. Other companies have created strings that coat the actual string- but Elixir strings coat crevices, and seals them. This prevents dirt and grime from entering the cracks, and likewise prevents rust from forming.
The strings were invented in 1995, as the company was actually trying to develop a new type of cable. The developers coated the wire with a special mixture, and voila, the cables were rust-free. Parts of the development team began to think on how they could apply this to other fields of technology, and the team found a way to transfer the technology to guitar strings. The strings are actually coated and form a microscopic tube around each guitar string- and the effect stays with the guitar for a long time. In fact, the company and guitar players alike agree that Elixir strings last 3-5 times longer than conventional strings.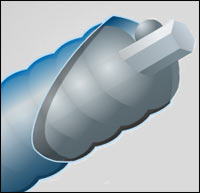 Figure 2 – Elixir guitar strings form a complete tube around the string- preventing grime and buildup between windings. 
Just like the hundreds of guitar strings available today, Elixir guitar strings come with many different types of gauges and styles. From a mandolin to a bass guitar, virtually every popular stringed instrument is support- even acoustic strings. Different gauges can change the desired tone- from ultra light to heavy. Elixir strings suffer from no shortage of options, and are gaining in popularity among guitarists everywhere.
 Elixir strings are handy, because they protect against more than one way of rust. They of course protect from oils, sweat, and dirt from fingertips and hands- but they also protect from the environment. Unlike alternatives to Elixir guiar strings, Elixir strings can maintain rust-free strings even in the saltiest and most humid of weather. Wearing gloves or polishing strings immediately after play can increase the health of strings, but this still doesn't protect against nature's elements.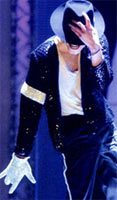 Figure 3 – He might not play guitar, but Michael Jackson would have below average rust on his strings, thanks to his glove. Even Michael can't protect against humidity and other elements, however.   
So, do you absolutely need Elixir strings? Probably not, but it sure does help those who don't like to change their strings as often. Some performances require guitarists to have instruments restrung after every song! With this little piece of technology, this practice is starting to become history- and it is doubtful anyone will miss it.