Fender decided to mix up the guitar tuner industry norms with the Fender Automatic Guitar Tuner AG-6. We've all seen the tell-tale signs of a cheap guitar tuner, but Fender is covering its tracks with the AG-6 model. In fact, this model has a few innovative design features- a backlit display, for example. The first thing that will be noticed, however, is the glossy and sparkly surface that screams 1980's glamour.
Figure 1 –
Three sparkling colors to choose from? The guitar industry is becoming chic- but does does the Fender AG-6 still function well as a guitar tuner?
The good side to the Fender AG-6 is that it retails for around $20, and manages to put a few appreciated features in for the low price. Most analog gitar tuners of this price range are reminiscent of the bulky, black, and often frustrating guitar tuners that come in cheap Stratocaster packs. Fender has reinvented the cheap analog tuner with the sparkly surface and ultra lightweight design. The backlit display enables tuning to be possible in dark settings, another nice feature.
A speaker is included for tuning acoustic guitars, and support for Bass guitars is also given. The AG-6 is more geared towards electric and acoustic guitars, however, and some complaints have been raised as to the accuracy of the Bass tuning feature. A nice time saving feature for electric and bass guitar players is the automatic string selection that takes place when plucking a string. Most cheap analog guitar tuners require that a button be pressed to select the string that is being tuned- not so with the Fender AG-6. This is instead done automatically, so tuning literally only takes a few seconds to accomplish.
Beyond the previusly mentioned benefits, there are a few downfalls that the cheap guitar tuner category ultimately experiences. First, there is no option to tune to separate tuning configurations, such as Drop D. This is a nice time-saving feature that is usually included on slightly more expensive tuners. Since the Fender AG-6 is in fact analog, the most accurate results that come with purely digital tuners are out of reach. It's likely that a difference won't be noticed in the accuracy, but it is something to consider. A few other features could've been added that newer guitar tuners are becoming standard with- such as an included metronome. For many, this is overkill- as it defeats the simple purpose of just owning a guitar tuner that doesn't try to be something else.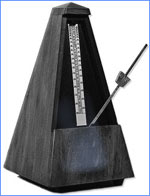 Figure 2 – No, a metronome isn't included. hat happened to the days when a guitar tuner was just a guitar tuner? Fender seems to like to keep things simple with the AG-6.
Along with the mentioned benefits and downfalls, the Fender AG-6 comes with the standard guitar tuning features. A line-out jack, battery checker, and instructions are included. The instructions may be a little basic, and beginners will most likely have trouble tuning their guitars without a little help, but most guitar players should know how to use a guitar tuner. Given the fact that the Fender AG-6 comes in three sparkly colors- red, blue, and black- expressing one's self via guitar tuners has never been easier.
The Fender Automatic Guitar Tuner AG-6 is exactly what it claims to be- a guitar tuner. It won't perform metronome functions, or even offer the ability to easily tune to alternate tuning configurations. It will, however, tune a guitar in standard tuning fairly fast, especially given the fact that the needle is very stable and gives accurate results. The lightweight factor of the AG-6 isn't a problem when it comes to durability- dropping the Fender AG-6 a few times will hardly do any damage at all. The best part is, the AG-6 makes a great gift idea, since it's only $20 and comes with an unheard of sense of style. If a cheap, yet functional and durable guitar tuner is needed, the Fender AG-6 will be sure to please electric and acoustic guitar fans.